Our Philosophy And Family History
The Carroll family have been timber merchants for over 70 years.
Our aim is to make the buying of hard to find timber products simple and easy, we have a large range of products both new and recycled.
Richard Colin Carroll started a sawmill in the west of Newcastle in 1941 and was considered a pioneer in the industry. He literally built the sawmill by his own hand and together with his wife Mary worked every aspect of the business for the next 50 years.
John Carroll (above) joined the family business after he finished high school in the seventies and is still working in the same family business more than 45 years later.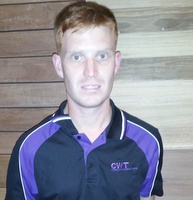 Colin Carroll (above)  joined the timber business after he finished school and is the 3rd generation of Carroll's in the timber industry.
Colin now operates the modern version of the timber business helped by his father John and has more than 15 years experience,
Carroll's now do weekly deliveries across Sydney, The Central Coast, Newcastle and the Hunter valley.
Please phone 1300233707 or fill in the contact form for more information about any timber products.
Email John Carroll – john@carrollswholesale.com
Email Colin Carroll – colin@carrollswholesale.com