edgeFORM® is laminated veneer lumber (LVL) specially prepared for use in concrete formwork applications as edge boards.
edgeFORM is manufactured from plantation timber veneers and assembled in a predefined pattern to be lighter, straighter and more uniform than traditional alternatives.
Benefits
Arrised and painted red for moisture protection and easy on-site identification
Straight and true sections – Easier to install and less prone to twisting and cupping
Lightweight and versatile – Faster to install than traditional alternatives
Sourced from environmentally sustainable plantation timber
Stringent quality control – EWPAA certified
Suitable Applications
Edge boards in concrete formwork framing projects
Boxing for residential slabs
CERTIFICATION
Carter Holt Harvey Woodproducts is committed to manufacturing innovative engineered building products. For quality assurance the edgeFORM range is manufactured with independent audit processes and product certification. Carter Holt Harvey ensures that its wood is legally sourced from managed forests and offer FSC 'Chain of Custody' certified upon request for green star points. edgeFORM is manufactured using an 'A' Bond with less than 0.5mg/l Formaldehyde (equivalent to E0) emissions from the final product.
EDGEFORM DISTRIBUTORS
Click here for edgeFORM distributors
FIELD & PRODUCT SUPPORT
edgeFORM is supported in the field by an experienced engineering support group able to assist with enquiries ranging from design to installation advice
PHONE – 1800 808 131
LOCAL TECHNICAL MANAGERS
Range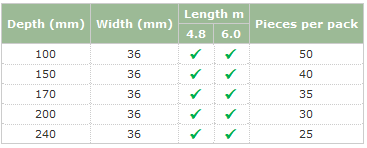 Technical
Formaldehyde Emissions
All edgeFORM is manufactured using an 'A' Bond with less than 0.3mg/l Formaldehyde (equivalent to Super E0) emissions from the final product.
Click below to find out more or contact us on: John Carroll 0414301515 and Colin Carroll 0421273887
Email for a price or more information: John@carrollswholesale.com, Colin@carrollswholesale.com