Traditional Hardwood Flooring
For centuries, timber has been chosen for flooring. Its natural beauty adds warmth and character to any home. Timber flooring not only looks great but it is hard wearing and is easy to keep clean. Timber flooring is as popular as ever so its always a great investment in a family or investment home. Timber flooring is available in many colours of single or mixed species and the floor that you are installing will be unique in character and appearance because  no two trees the same. For this reason, timber floors are valued much more and have now become the feature of many homes.  There a many aspects you need to consider when choosing a new timber floor. Including colour, species, grade and board size. The Carrolls team will be able to help you through these choices making sure you make the right choice for your floor. CWT has on display in their showroom a range of flooring to choose from. However if we do not have what you are looking for don't worry Carrolls can find the exact flooring that meets your needs.
Choose from our wide range of timber species
Can't find what your looking for here? Ring 1300 233 707 or email John@carrollswholesale.com for more information
Hurford Hardwood "Fourteen" Wideboard Overlay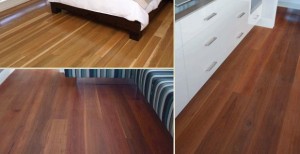 Hurford Hardwood has released an exciting wideboard overlay product that can be installed over existing sheet subfloors when height is of concern. The 14mm product is available in 130mm and 180mm which all can be installed using a combination of adhesive and secret fixing. 14mm flooring is also available in a variety of Australian species and grades to give versatility of colour and feature for every application.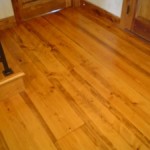 Cypress pine is used for many building applications in Australia. Its lightweight, naturally resistant to the effects of weather and termite attack. Cypress pine has a distinctive yellow-gold finish with dark knots. Cypress is perfect for jobs that need to highlight timbers natural beauty.
Carrolls Wholesale Proudly distributes hardwood flooring from the following quality suppliers